This is (in my opinion) one of the most exhilarating pieces of music e v e r woven into the tapestry of sound.
And this stunning little piece of hand-crafted jewelry reminds me of it.( I mean, come ON! It's 1950's retro futurism for pizza's sake! )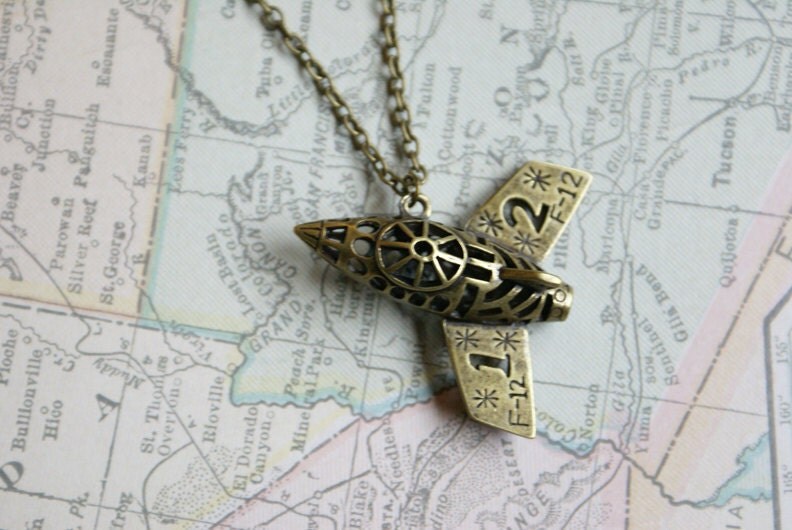 So when I saw it my heart skipped two whole beats and I thought "Hot dog! Forget college I'm buying that beauty!", and then that annoying little voice in my head said "No! You don't need it and you don't even have the money! You might want to wait a while and come back to it after you've thought a bit...". So I did. I waited. I thought. Then I came back. It had been sold.
Etsy! Why must you torture me so?!